Volunteer Services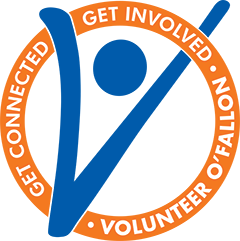 Volunteer O'Fallon coordinates the efforts of citizens interested in being an integral part of O'Fallon's designation as one of the best cities to live. Volunteers enhance City-sponsored activities, programs and events by providing additional support that ensures we successfully meet the expectations of residents and visitors to O'Fallon.
Volunteer service benefits not only individuals, but the entire community. Our program welcomes both working and retired individuals, ambitious students, energetic families, environment-friendly residents and others with an interest in meaningful opportunities that have a measurable impact. Many local businesses, churches, scout troops and civic organizations find that volunteering in O'Fallon furthers their commitment to the city in which they live, work and play.
Whether you're looking to share skills or build new ones, fulfill a desire to give back, or enjoy the socialization of engaging with others, you can look toward volunteering as a great way to become more active and involved. And, as our events are community-focused, volunteers do not need to be residents of O'Fallon to participate in the program. Together we are building a better community through service.
Our Mission
To promote and enhance City services through citizen engagement.
Opportunities Application K–12 Student Application
---
Important Information for Volunteers
---
Contact Volunteer Services staff
Connect with Volunteer Services on social media
Other resources
---
O'Fallon Volunteers in the Community
Visit Volunteer Services' Flickr page for additional media content.