The Cultural Arts Program proudly welcomes all people to explore and experience art and creativity at two O'Fallon art galleries. Both galleries feature talented local and regional artists. Admission is always free.
---
City Hall Gallery
100 North Main Street, O'Fallon, Missouri 63366
The public is invited to view art exhibits at O'Fallon Municipal Centre (City Hall) during COVID-adjusted business hours.
---
Rich Brooks
June – August
Medium: Paintings
Rich Brooks can look back at a life filled with artistic endeavors, beginning at the age of 4 when he determined he was going to be an artist. Today, he continues to produce world-class art on a full-time basis, along with teaching and mentoring art to students of all abilities. He helped create the Foundry Arts Center in St. Charles and was a founding member of the Mosaics Fine Art Festival. Now we're proud to bring a selection of his art to City Hall, showcasing his mastery of a wide number of styles and disciplines.
---
Renaud Center Gallery
2650 Tri Sports Circle, O'Fallon, Missouri 63368
The public is invited to view art exhibits at the Renaud Center during regular business hours.
---
Anna Riley
May – August
Medium: Oil Paintings
The family of Anne Riley is hosting an opening reception on Friday, May 28th at the Renaud Center (2650 Tri Sports Circle) from 6-8 p.m. for the community to experience the art and have conversations with the artist.
Anna is an eight-year-old artist from University City, Missouri. Part of her homeschool curriculum involves weekly art lessons with her art teacher, Sarah Tichacek. Anna and Sarah have explored oil painting, drawing, and mixed media together. Anna has started her own business, www.acrpaintings.com, where she does oil paintings of meaningful pictures from relatives and friends. On display in this show is Anna's St. Louis Symphony "Picture the Music" contest-winning piece from winter, 2020. Out of 12,000 entries, Anna fared in the top 100. Anna is also studying violin and ballet, and loves to draw in her spare time.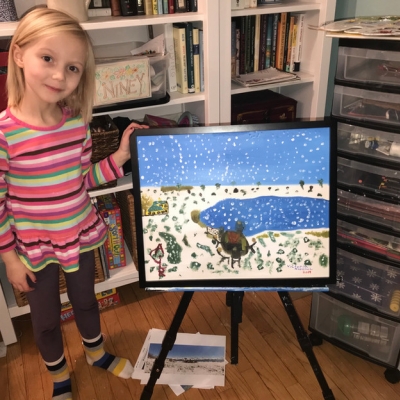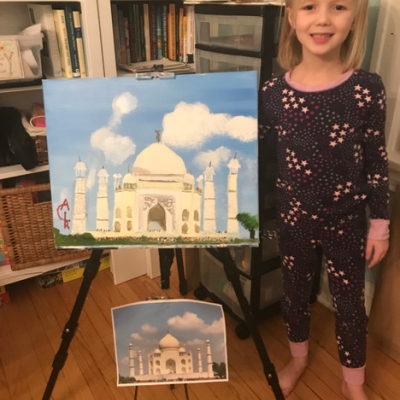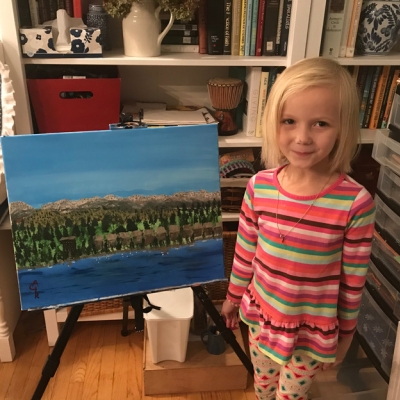 ---
Cooper Herweck
August – December
Medium: Mixed Media
Cooper is a Junior at St. Charles High. He has always had a love for the arts, including visual and musical arts. He enjoys creating something out of what is seemingly nothing. His love for art is fueled by curiosity and creativity. Cooper also feels art is a way to express and explore emotions. He has been involved in art classes throughout his school career and is thankful to his school art teachers for helping him fan his creative abilities.
Cooper's artwork has been featured in many St. Charles School District Art Shows over the years. He has received multiple awards from the Megan Meier Foundation for his artwork depicting MLK and his impact on our country. In 2017, Cooper's painting was selected and featured on a coffee bag for Picasso's Coffee Shop where he also held a show in late 2019.