July and August at Civic Park Bandstand
6:30–9 p.m.
Join us for free concerts on select Tuesday evenings this summer! Admission and parking are free. Food trucks and concessions will be available at nominal prices. Bring chairs or blankets for seating, and enjoy the evening.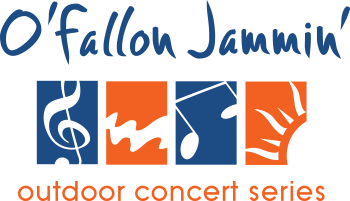 2020 Concert Calendar
Please note, food trucks and concessions may be subject to change without notice. You're encouraged to follow Visit O'Fallon on Facebook or Twitter (@Visit_OFallon) for the most recent updates.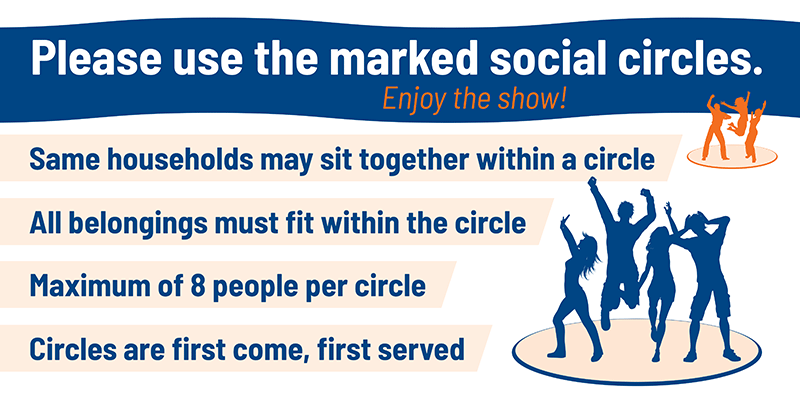 Lawn Seating at the Civic Park Bandstand
Starting July 14, O'Fallon's free outdoor summer concert series returns to the bandstand at Civic Park. This year, O'Fallon Jammin' encourages all concert-goers to practice social distancing. The dance floor area will be closed, but you can dance the night away where you are sitting.
Queens Blvd


Party music from the '80s and '90s

Food trucks and concessions:

Rendezvous Cafe & Wine Bar featuring a Sudwerk Brewing Co. beer tasting
SNS Goodies
Savor the Southwest
Kona Ice
Udderly Moolicious

No Diggity


Hip hop, R&B, Pop from the '80s and '90s

Food trucks and concessions:

Rendezvous Cafe & Wine Bar featuring a Krey Distributing beer tasting
Sugarfire Smoke House
Doughboys
Kona Ice
Udderly Moolicious

Power Play


New age, Motown, R&B, rock, funk

Food trucks and concessions:

Rendezvous Cafe & Wine Bar
St. LouisianaQ
Locoz Tacos
Kona Ice
Udderly Moolicious

Dirty Muggs


The best dance music

Food trucks and concessions:

Rendezvous Cafe & Wine Bar featuring a moscato tasting
Sugarfire Smoke House
Savor the Southwest
Kona Ice
Udderly Moolicious

Dogs of Society


Tribute to Elton John

Food trucks and concessions:

Rendezvous Cafe & Wine Bar featuring a moscato tasting
Angie Burger
Doughboys
Kona Ice
Udderly Moolicious
Practice social distancing by keeping at least 6' between your party and others
Face masks are suggested (but not required)
Wash your hands with soap and water often for at least 20 seconds
Use hand sanitizer if you cannot wash your hands (sanitizer stations are available)
If you are not feeling well, please return home
---
Plan a route to O'Fallon Jammin at Civic Park
308 Civic Park Drive, O'Fallon, MO 63366