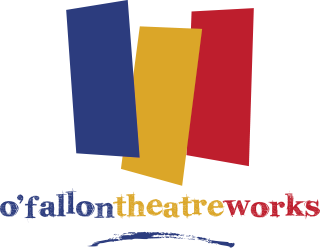 O'FallonTheatreWorks has been an active part of the community since 2001. Productions include musicals, dramas and comedies. Performances are held at O'Fallon Municipal Centre (City Hall), 100 North Main Street. Ask about discounts for groups of 10 or more.
$12 general admission
$10 seniors (ages 55+), children and students (ages 6–17)
$5 children (ages 2–5)
No charge for children under age 2 (and held on lap)
$2 additional charge at the box office, which opens an hour before each show.
---
Upcoming Productions
Puffs
October 16–18 and October 23–25, 2020
O'Fallon Municipal Centre (City Hall)
7:30 p.m. Fridays and Saturdays; 2 p.m. on Sundays
---
Upcoming Auditions
Puffs
Please prepare a comedic monologue, less than 1 minute, with a British accent. You will also be asked to perform some simple improv games. Bring a résumé and headshot, if you have them, and a list of all schedule conflicts from August through October 25 (the run of the show). Because it is an ensemble play, we need everyone present at almost every rehearsal. We can work around conflicts if we know about them from the start.
All roles are open. Because Puffs is about a certain school of magic and magic, there are roles for older teens through fifties. Some parts may be split into teachers and students. We look forward to seeing you! Wear comfortable clothes and be ready to have lots of fun!
Auditions will be held at O'Fallon Municipal Centre (City Hall), 100 North Main Street. Times are as follows:
Tuesday, July 14, 6–9 p.m.
Wednesday, July 15, 6–9 p.m.
Saturday, July 18, 9 a.m. – 12 p.m.
Call backs will be July 18, 2–5 p.m. Rehearsals begin Monday, August 3. A rehearsal schedule will be made available soon.
---
Plan a route to the O'Fallon Municipal Centre
100 North Main Street, O'Fallon, MO 63366