O'FallonTheatreWorks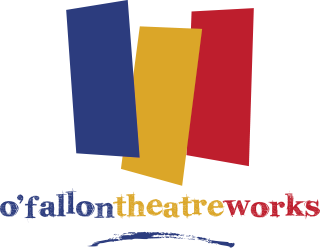 O'FallonTheatreWorks has been an active part of the community since 2001. Productions include musicals, dramas and comedies. Performances are held at O'Fallon Municipal Centre (City Hall), 100 North Main Street. Ask about discounts for groups of 10 or more.
$12 general admission
$10 seniors (ages 55+), children and students (ages 6–17)
$5 children (ages 2–5)
No charge for children under age 2 (and held on lap)
$2 additional charge at the box office, which opens an hour before each show.
---
Upcoming Productions


Be More Chill
Music & Lyrics by Joe Iconis
Book by Joe Tracz
Based on the novel by Ned Vizzini
April 14-16 & April 21-23, 2023
O'Fallon Municipal Centre (City Hall)
Friday & Saturday Showtimes: 7:00 PM
Sunday Showtime: 2:00 PM
Doors open 30 minutes before showtime.
Adult language and content. Recommended for ages 14+
General Admission $12 | Seniors & Students $10 | Children 2-5 $5
Chill out, man.
All Jeremy wants is to survive high school. That's really hard to do when you're an outcast. At school, he's bullied alongside his best friend Michael. His home life isn't much less awkward; his dad is a widower who works from home and continuously makes Jeremy uncomfortable by refusing to wear pants.
But what if there was an easy way to rise to the top of the social ladder?
Insert a pill called a "Super Quantum Unit Intel Processor." The SQUIP will implant itself in your brain and tell you what to wear, what to say, and how to act to achieve ultimate coolness. Seems like an easy choice, right? But when things with the SQUIP take an unexpected, darker turn, is Jeremy willing to lose his best friend, his crush, his classmates, and the whole world, all in an effort to be more chill?
A universal, sci-fi story about the competing voices in all our heads, this "fantastically funny" musical centers around a guy, a girl, and the supercomputer inside his head that wants to take over the world. (It's fine, really.
---
Upcoming Workshops
Workshops for our next O'Fallon Theater Works production, Radium Girls, start in just a couple of weeks! Inspired by a true story, Radium Girls traces the efforts of Grace Fryer, a dial painter, as she fights for her day in court. Grace finds herself battling not just with the U.S. Radium Corporation, but with her own family and freinds who fear that her campaign for justice will backfire. Auditions are coming up later this spring, but before then we invite you to join us for our Radium Girl Workshops! Work with our directors as they help guide you through what to expect when auditioning for a period play, analyze the script, and provide tips and techniques to help you go from rehersals to the stage.

Workshops start on April 7th! Register today to guarantee your spot!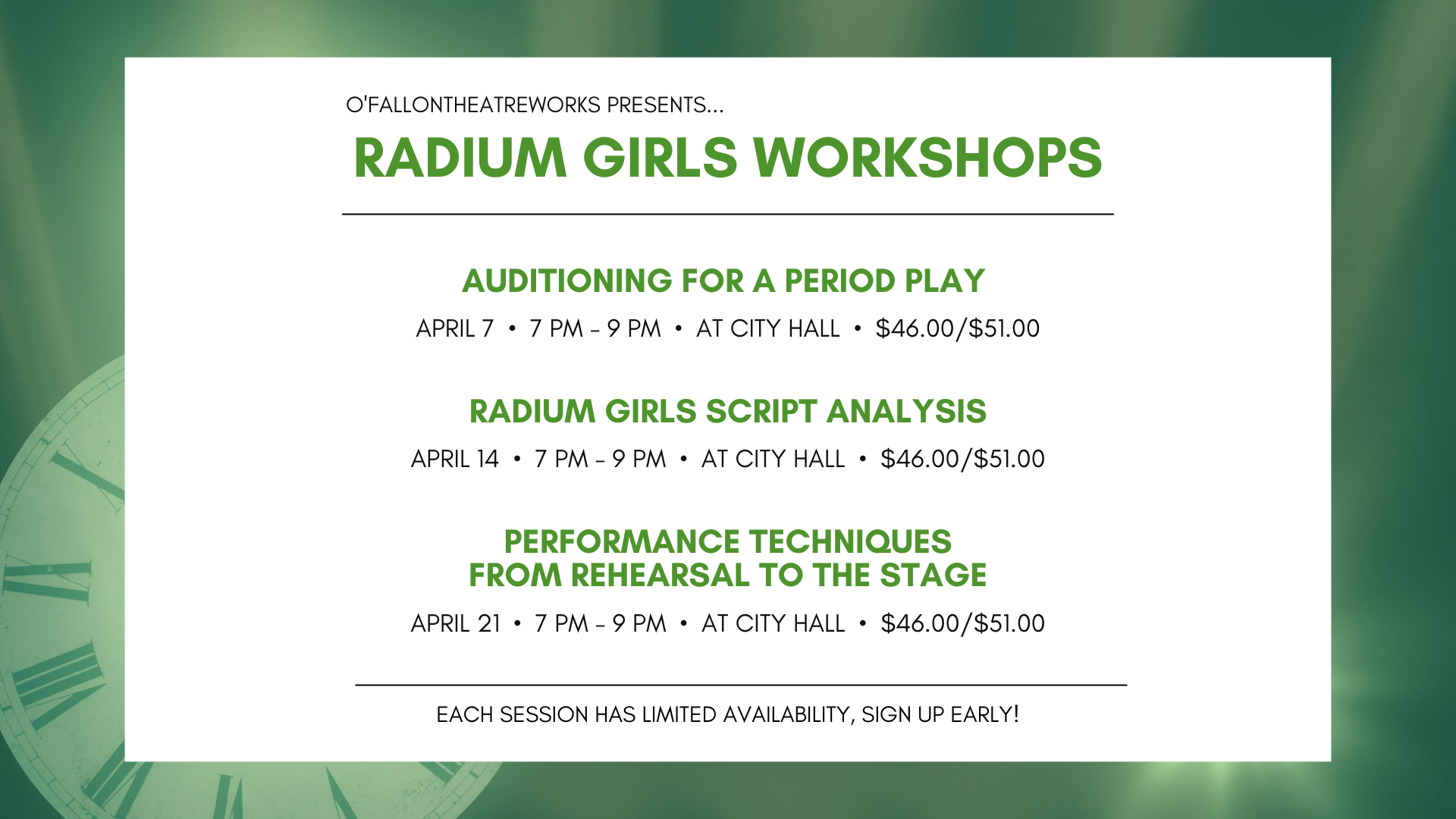 ---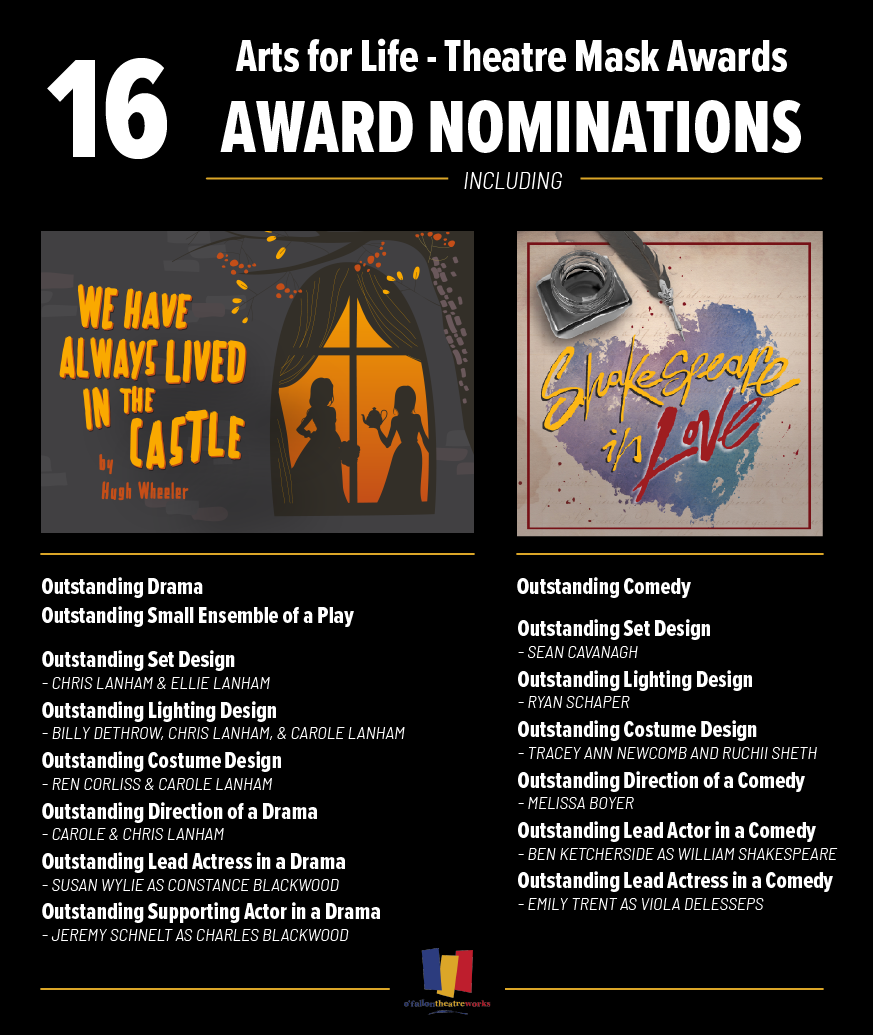 ---
Plan a route to the O'Fallon Municipal Centre
100 North Main Street, O'Fallon, MO 63366