O'FallonTheatreWorks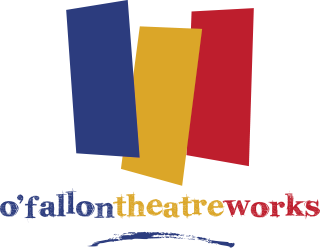 O'FallonTheatreWorks has been an active part of the community since 2001. Productions include musicals, dramas and comedies. Performances are held at O'Fallon Municipal Centre (City Hall), 100 North Main Street. Ask about discounts for groups of 10 or more.
$12 general admission
$10 seniors (ages 55+), children and students (ages 6–17)
$5 children (ages 2–5)
No charge for children under age 2 (and held on lap)
$2 additional charge at the box office, which opens an hour before each show.
---
Upcoming Productions
The Addams Family – A New Musical Comedy
April 22–24 and April 29 – May 1, 2022
O'Fallon Municipal Centre (City Hall)
Hundreds of years ago, the Addams family ancestors settled on a plot of land in what is now New York's Central Park. This was, of course, long before it was a park. The family flourished for many generations, and eventually, a huge house was built where a great oak, the Addams Family Tree, had been planted to protect the ancestral graves.
As the curtain rises, the last leaf of autumn falls from the Family Tree, and all is right with the morbid, macabre world of Gomez, Morticia, Fester, Grandma, Wednesday, Pugsley and Lurch. They've gathered – where else? – in the family graveyard, to celebrate life and death in a yearly ritual to connect with their past and ensure their future. They seem at peace, not just with each other, but with their dead ancestors, too – who emerge from their graves on this night each year to join in this celebration.
But, at the end of the ritual, Fester blocks the ancestors' return to their graves. Those unchanging Addams family values are about to be tested. What's the issue? Wednesday Addams has grown up and found love. So what's the problem? The young man, Lucas, is from Ohio, and his parents are coming to dinner to meet the family. Two different worlds are about to collide. Will love triumph, or will everyone go home vaguely depressed?
Auditions for The Addams Family
Saturday, January 29, 2022
Order to be determined by SignUpGenius
Requirements, How Auditions Work & Callbacks (PDF)
---
Plan a route to the O'Fallon Municipal Centre
100 North Main Street, O'Fallon, MO 63366