Brendan's Playground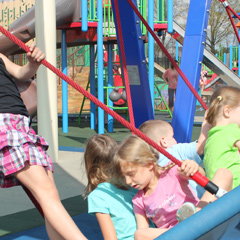 Sheppard Drive (in Westhoff Park), O'Fallon, MO 63366
In late 2010, the City of O'Fallon partnered with Unlimited Play, Inc., a local not-for-profit, to raise funds for O'Fallon's first all-inclusive playground. The playground, named after O'Fallon resident Brendan Schmitt, is located in the northeast corner of the park, now accessible from T.R. Hughes Blvd. It opened in October 2011.
---
Omer J. Dames War Memorial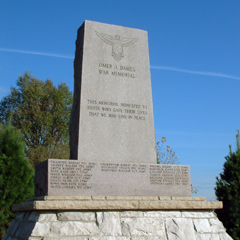 87 Dames Park Drive (in Dames Park), O'Fallon, MO 63366
Among the first in the nation to honor U.S. soldiers killed in the Vietnam War, the Omer J. Dames War Memorial was erected by the O'Fallon Jaycees in 1969. The memorial was originally placed in Civic Park, where it was dedicated on September 21, 1969, to World War I veteran and Missouri legislator Omer Dames.
In 2003, the memorial was restored by the City of O'Fallon, moved from Civic Park to Dames Park on land that had belonged to the Dames family, and re-dedicated by the O'Fallon Jaycees on Veterans Day, November 11.
The inscription reads: THIS MEMORIAL DEDICATED TO THOSE WHO GAVE THEIR LIVES THAT WE MAY LIVE IN PEACE.
The memorial lists the names of 17 St. Charles County soldiers who perished in Vietnam.
---
Westhoff Plaza Skate & BMX Complex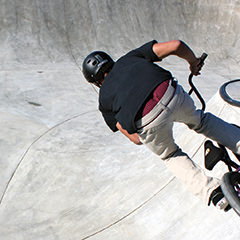 Sheppard Drive (in Westhoff Park), O'Fallon, MO 63366
There's no admission to this custom-built concrete complex featuring grind rails and ledges, a bank ramp, a quarter pipe ramp, a stair set, hubba ledges, a mini volcano, a jump gap and a six-foot bowl.