Day-to-day operations of the City are the responsibility of the City Administrator and a staff of more than 300 employees. Listed below are City facilities that offer services you may find useful, as well as links to information about O'Fallon's parks and attractions.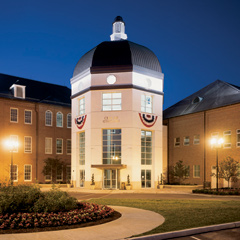 O'Fallon Municipal Centre
100 North Main Street
636-240-2000

In 1997, the City of O'Fallon purchased three wings of the Sisters of the Most Precious Blood Convent for use as O'Fallon Municipal Centre (City Hall). Services accessible to the public include:
The Municipal Centre is open Monday – Friday, 8 a.m. – 5 p.m., except on holidays when the building is closed.
---
Parks and Recreation Office
400 Civic Park Drive
636-379-5606
O'Fallon's Parks and Recreation offices are housed in the City's historic Krekel Depot, which once served as a stop for the North Missouri Railroad. Residents may register for programs and reserve park facilities at the office.
The Parks and Recreation Office is open Monday – Friday, 8:30 a.m. – 4:30 p.m., except on holidays when the building is closed.
---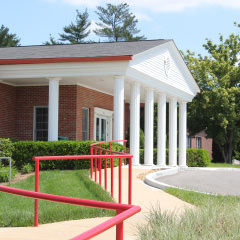 O'Fallon Senior Center
106 North Main Street
636-272-4180
If you are age 60 or older, please visit O'Fallon's Senior Center, where a welcoming atmosphere awaits seniors who'd like to socialize over Bingo, crafts, billiards, dice, card games like pinochle and bridge, Wii games, and other activities. Computer and fitness classes also are available. Delicious hot lunches are served for a donation of $3.25 per meal; make a reservation by calling the day before.
Operated by Mid-East Area Agency on Aging (MEAAA), O'Fallon's Senior Center is open Monday through Friday, 9 a.m. - 3 p.m. The menu and activities change daily.
---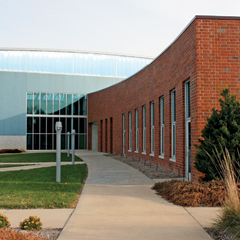 Renaud Spirit Center
2650 Tri Sports Circle
636-474-2REC
www.renaudspiritcenter.com
The Renaud Spirit Center (RSC) is a 66,000 square-foot indoor recreation facility in Sports Park. The facility opened in October 2004 and features a natatorium (indoor aquatics center), gymnasium, fitness center, multi-purpose rooms and more! Find extensive programming in aquatics, sports, fitness and wellness.
Other O'Fallon Parks and Recreation facilities include:
---
Waste Transfer Station
1572 Progress West Lane
636-272-0477
If you're an O'Fallon trash customer, on certain days you may drop off items that are too large to fit in your trash container. This service is free. See a list of acceptable items and drop-off days. This building is otherwise not open to the public.